Updating Your Handbook to Comply w/Recent State and Federal Changes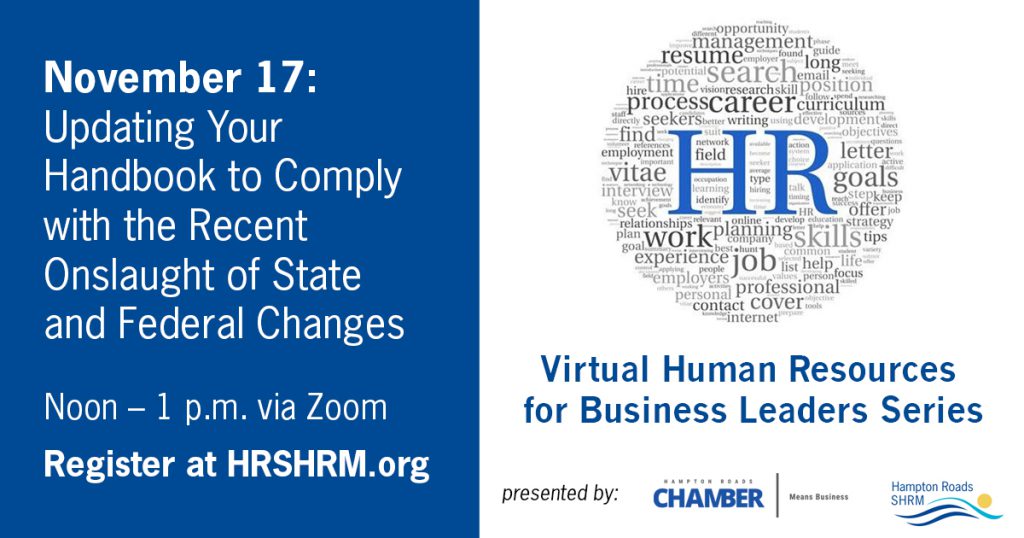 Date/Time
Date(s) - 11/17/2021
12:00 pm - 1:00 pm
Categories
Virtual Human Resources for Business Leaders Series
Updating Your Handbook to Comply with the Recent Onslaught of State and Federal Changes
Presented by Kristina Vaquera and Milena Radovic with Jackson Lewis PC.
Join us for a discussion on required changes employers need to be aware of and make to their handbooks in light of the numerous new statutes and changes at both the state and federal level. Handbooks are a vital component to educating employees on expectations and rights and ensuring that your company is compliant with legal requirements.