Opening Keynote Rounds Out Exciting Lineup for HRVA2024
Karith Foster Announced as Opening Keynote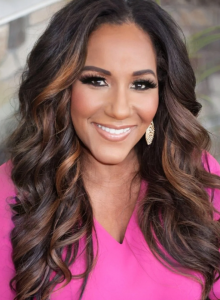 We are thrilled to announce the opening Keynote for the 2024 HR Virginia State Conference: Karith Foster! Karith was featured in two hit documentary films, "Can we Take a Joke?" and "No Safe Spaces," which have garnered accolades in the Washington Post and TIME Magazine, as has her TEDx Talk, "The Art of Defying Stereotypes: Learning to be True to your Voice."
Karith is a Diversity, Inclusion & Belonging Expert, Humorist, Keynote Speaker and Author, She is the creator of INVERSITY™- a revolutionary way to address Diversity, Equity & Inclusion. Her book, "You Can Be Perfect or You Can Be Happy," is a bestseller.
Karith brings the perfect blend of humor, knowledge and experience while conveying the ever-present need to address diversity, inclusion, and effective communication. She leaves her audiences feeling engaged, connected, inspired, and encouraged to commit to the journey of mutual respect, acceptance, and a greater sense of belonging.
As a speaker, humorist, TV & radio personality, author, entrepreneur, wife, and mother, Karith is a positive force of change with her sense of duty and service—along with her riotous sense of humor. "If you can laugh at it you can get through it," is her motto and the invaluable lesson she seeks to instill in others.
We are so excited to have Karith open the conference on April 22, 2024. Mark your calendar and keep an eye out for announcements about when conference registration opens.