Higher Education: How Employees Can Strategically Plan For The Future
Date/Time
Date(s) - 02/18/2021
1:00 pm - 2:00 pm
Categories
Higher Education: How Employees Can Strategically Plan For The Future
Thursday, February 18th, 1:00 to 2:00 PM
More than ever, employers understand the importance of offering financial wellness programs focused on helping employees prepare for the future and alleviating financial stress. Fortunately, there are other benefits from a well-rounded financial wellness program. Employees feel valued – increasing employee satisfaction, retention, and productivity. However, one very important topic that is often missing from financial wellness programs, yet impacts many employees, is saving for higher education for children, grandchildren, or oneself.
Join us as we discuss how Virginia529@work helps employees learn about saving for higher education. Learn how employers can make a positive impact on their employee's families and their futures, by giving employees the opportunity to learn about this topic.
Pre-Approved for SHRM and HRCI recertification credits!
---
In lieu of a registration fee, we encourage attendees to make a donation to the SHRM Foundation in an amount of your choosing.
---
Presenters: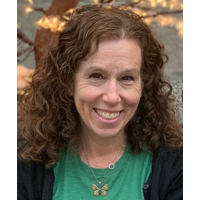 Merrill Milani joined Virginia529 in March 2019 as a Relationship Marketing Strategist. In this role, she is responsible for building partnerships with employers, who want to educate their employees about saving for higher education and offer Virginia529 as a financial wellness benefit.
Merrill is passionate about helping people achieve their education goals and believes saving makes those goals more attainable. She is also a happy customer of Virginia529, having accounts for her children.
Merrill has her B.A. in Psychology from the University of California, Irvine, and her M.B.A. with a Marketing concentration from San Francisco State University. She lived in California most of her life, relocating to Virginia about 4 years ago. In her spare time, Merrill loves taking long walks with her dogs, while listening to a favorite podcast!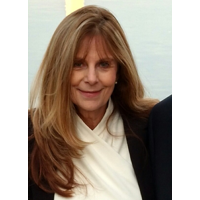 Rebecca Lyons joined Virginia529 in 2014 as a regional marketing associate and regularly speaks to individuals and families about the importance of saving for education. As part of the Virginia529 marketing team, she lives in Northern Virginia and represents the agency at events in Northern Virginia and DC as well as conducting virtual events and webinars statewide and nationwide.
Rebecca has a B.A. and M.A. from the University of Denver with an emphasis in public communications. She spent 13 years with the Gillette Company (Shaving Division), living in Boston, Denver and Atlanta, and 7 years in development in Colorado with a nonprofit raising funds for foster care, refugee and adoption programs. With two children recently completing graduate school, and as a Virginia529 account holder, she values education and understands the challenges families face in paying for higher education.