Council Wins Pinnacle Award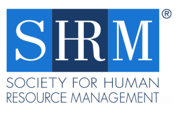 Press contacts:
Vanessa Hill
703-535-6072
Vanessa.Hill@shrm.org
@SHRMPress
Kate Kennedy
703-535-6260
Kate.Kennedy@shrm.org
HR Virginia Wins Pinnacle Award from SHRM for Exceptional HR Program
Virginia, November 20, 2018 — HR Virginia SHRM State Council has won the Pinnacle Award from the Society for Human Resource Management (SHRM), the highest honor given to SHRM state councils and chapters for notable contributions to the human resource profession. Created in 1991, the award is the most prestigious achievement SHRM state councils and chapters can attain, and it honors programs that exceed the standard activities of SHRM local networks in enhancing the creation of effective HR management. HR Virginia SHRM State Council was one of 12 human resource organizations from across the country to win the award.
"HR Virginia is so pleased to be honored through this prestigious award. It brings recognition to our 19 chapters and State Council leaders who bring their missions to life every day to serve and provide opportunities for the HR professionals in Virginia & DC. " – Karen A. Edwards, SHRM-SCP, IPMA-SCP, SPHR – Immediate Past State Director
Virginia's Bold Purpose to Thrive program involved a Volunteer Appreciation Campaign in 2017 in which a personal message of appreciation to each of our 19 chapters and 300 volunteers was delivered by our President, raising awareness and sharing information about our State Council. In this process, the uniqueness and special character of each chapter was recognized, creating a momentum for interconnectedness and energy. Photos of each chapter board were posted on social media and presented in a slide show at our State Conference to the 700 attendees. It was noted that each chapter was poised to thrive in its own way and the President challenged each to develop one or more Thrive! goals for the future. Thirty-five (35) goals were established in 2018 from all chapters, and in 2017-2018, the State Council increased its conference revenue, membership in chapters, partnerships, and conference sponsors and exhibitors due to the momentum created.
The award was presented on Friday, Nov. 16, during SHRM's national Volunteer Leaders' Summit held in suburban Washington, D.C. to Karen A. Edmonds, SHRM-SCP, IPMA-SCP, SPHR – State Director, Michael G. Latsko, J.D., SHRM-CP, PHR – State Director Elect, and Betty Wilcher, SHRM-SCP, SPHR – District Director, Southern District attended the summit – Leadership Team.
"These chapters and state councils embody what it means to be HR leaders," said Johnny C. Taylor, Jr., SHRM-SCP, president and CEO of SHRM. "They are tackling some of the highest-profile and relevant HR issues today and doing it at a local level. Some of this year's winners included programs on combating the skills shortage, employing untapped talent pools such as veterans and those with mental illness, and raising awareness on handling sexual harassment in the workplace."
Winning programs, selected from over 80 applications, received a $1,000 prize given by award sponsor, Paychex Inc. Learn more about all the 2018 SHRM Pinnacle Award winners.
About HR Virginia
HR Virginia is the state council affiliate of The Society for Human Resource Management (SHRM), representing 14,000 human resource professionals in Virginia and DC. HR Virginia partners in uniting and supporting HR communities, organizations, and the people they serve. There are 19 professional and 16 student chapters in Virginia and DC. Visit us at hrvirginia.org and @hrvirginia1.
About the Society for Human Resource Management
The Society for Human Resource Management (SHRM) is the world's largest HR professional society, representing 300,000 members in more than 165 countries. For nearly seven decades, the Society has been the leading provider of resources serving the needs of HR professionals and advancing the practice of human resource management. SHRM has more than 575 affiliated chapters within the United States and subsidiary offices in China, India and United Arab Emirates. Visit us at shrm.org and @SHRM.