Speaking Opportunities
Call For Speakers!
The HR Virginia Annual State Conference, invites you to share your knowledge and expertise at the leading event for everyone in HR in Virginia and DC in Richmond, Virginia April 23-26, 2023. 2023 Speaker RFP 
Ready to Apply to Speak at the 2023 Conference? Apply Online.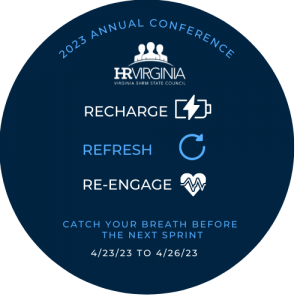 Find A Speaker?
The SHRM Speakers Bureau offers top-tier professional voices who are on the front lines of the most pressing workplace issues of the day.
With a deep roster of fresh voices who are experts in their field, we can work with you to develop customized programs to meet your individualized needs. Contact the SHRM Speakers Bureau