New Year, New Focus Mercer Well-being
Date/Time
Date(s) - 02/10/2021
10:00 am - 11:00 am
Categories
New Year, New Focus Mercer Well-being
Wednesday, February 10th, 10:00 to 11:00 AM
In 2020, employers around the globe stepped up their well-being efforts, with benefits and resources to support employees and their family members. While these actions were necessary and long overdue, many of these offerings were about surviving, not thriving. As we move into 2021, how can we tap into the fundamentals that allow individuals to reach their human potential? The answer might lie outside of perks and benefits. The greatest impact on individual well-being is likely to be achieved when a holistic approach – to include the organization – is considered. Organizational well-being provides the scaffolding for people and organizations to adapt, grow, and flourish. Join us as we discuss how to go beyond traditional employee well-being programs to achieve a thriving organization overall.
SHRM and HRCI recertification information for this session is pending.
---
In lieu of a registration fee, we encourage attendees to make a donation to the SHRM Foundation in an amount of your choosing.
---
About the Presenter: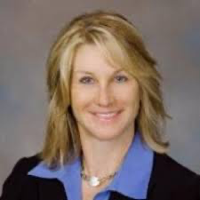 Patti Rittling is a Senior H&B Consultant in Mercer's Richmond, Virginia office. She is a member of the Total Health Management Specialty Practice Group and has been with Marsh & McLennan for 13 years.  Bridging the gap between research and practice, Patti works with employers on the design of holistic employee and organizational wellbeing strategies.
She holds a PhD in health promotion, education, and behavior from the University of South Carolina's Arnold School of Public Health, a master's degree in exercise physiology from the University of Virginia, and a bachelor's degree in accounting from East Carolina University.

Patti is trained on Integrating Wellness and Occupational Safety and Health in the Workplace through the Harvard School of Public Health, is a Certified Health Education Specialist through the National Commission for Health Education Credentialing and a Certified Health Promotion Director through the Cooper Institute for Aerobic Research. She has numerous fitness certifications, including Level 2 in the Functional Movement Screen. She is a Certified Intrinsic Coach®, a Certified Wellness Culture Coach®, and a subject matter expert and Master Trainer for the CDC Work@Health™ program.
Before joining Mercer, Patti worked in a variety of settings including public accounting as a CPA, higher education as an Assistant Professor of Health Education, hospital-based fitness and wellness centers as an Executive Director, and as a Health and Wellbeing Consultant for employers in a variety of industries.