Workshop Series - 1-hour workshops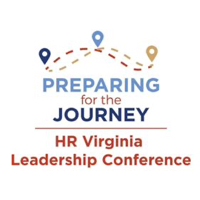 Date/Time
Date(s) - 01/21/2021 - 01/22/2021
12:00 pm - 1:00 pm
Categories No Categories
As a follow-up to the HR Virginia Leadership Conference, these 1-hour role workshops will be interactive and designed to provide a more in-depth, hands-on review of various roles of your chapter board members or state council members.
Time: 12:00 – 1:00pm Thursday 1/21 & Friday 1/22
THURSDAY 1/21:  Money Matters 101, Program & Certification 101, or Core Leadership (CLA) 101
FRIDAY 1/22:  Chapter Management 101, Marketing & Social Media Strategies 101, or Members Strategies 101
All workshops will be recorded and presentations available to attendees.
You may attend one session each day if you like. Register below for the Workshop Series, and you'll select your specific session during registration.  You must register to attend, and the email used is needed to gain access to the live workshop.