HR Virginia Announces First Keynote for 2024 State Conference
Ruben Gonzalez Announced as Tuesday Keynote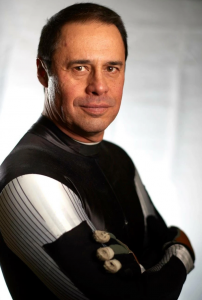 HR Virginia is excited to announce our Tuesday Keynote, Ruben Gonzalez, for the HR Virginia 2024 State Conference! Ruben decided when he was 21 years old that he wanted to compete in the Olympics. After spending the next four years learning the sport of Luge, he was racing for gold against the best athletes in the world. Ruben is the first athlete to complete in four Winter Olympics in four different decades, becoming the oldest luge competitor in Vancouver at age 47, and becoming the oldest person to compete internationally in his sport at age 55.
He leveraged his strategy for creating fast results in his Olympic training to create what have become time-tested techniques to excel in business today. He is now a best-selling author, business consultant, and speaker, helping corporations and associations around the world create and sustain business growth…. quickly.
Ruben has spoken for over 100 Fortune 500 companies about commitment to excellence, overcoming challenges, and taking bold action to create long-lasting success. Ruben's inspiring message will help you and your team soar to a new level of performance. His humorous, yet hard-hitting presentations leave audiences with a renewed passion for success.
We are so excited to have Ruben join us on April 22, 2024. Mark your calendar and keep an eye out on HR Virginia's social media platforms and website for announcements about when conference registration opens.