Airtight Writing: Protect Your Workplace and Your Employees with Better Job Descriptions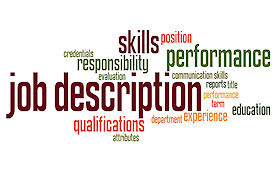 Date/Time
Date(s) - 11/10/2020
11:30 am - 12:30 pm
Categories
Airtight Writing: Protect Your Workplace and Your Employees with Better Job Descriptions
Provider: Charlottesville SHRM
King Tower, Mike Gardner, and Lilias Gordon with Woods Rogers
A well-written job description is important long after you take down the employment ad. Job descriptions provide employees, managers, and HR professionals with a realistic picture of job duties and performance guidelines. This session will demonstrate the importance of writing clear and accurate job descriptions, especially when a request for accommodation is made. The presenters will also briefly discuss the current challenge of interviewing a candidate using a virtual platform and how it differs from the traditional in-person meeting.
By the end of this session, attendees will be able to:
Write job descriptions that accurately reflect and document a job's essential duties.
Describe how essential duties and job requirements relate to the ADA's interactive process.
Use job descriptions to create performance guidelines.